Learning Experience Design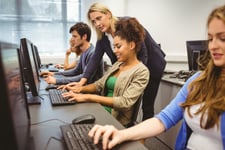 Unicon's Learning eXperience Design (LXD) uses a creative, iterative design process to put the learner at the center of the learning experience. By balancing content, pedagogy, and technology, our experts will help you cultivate a rich instructional experience that is differentiated for the needs of your learners.

Our LXD team is proficient in the various dimensions of content and technology optimization. Whatever your institution's unique needs may be, we can guide you to capitalize on emerging technologies and optimize the impact of your course and curriculum content.

Learner-centered design

Instructional design

Visual and media design

Accessibility

DEI and inclusive design

Content strategy

LMS Platforms

Authoring and delivery

tools

System integration

Data strategy

Security & privacy

Analytics

Reporting and visualization

AI/ML
Learning Experience Evaluation
Learning Design, Technology, and Data
Bring enrichment to your learning experience with a Learning Experience Evaluation. This diagnostic evaluation provides a comprehensive report including a roadmap for success, with recommendations from a cross-functional team of experts in learning design, engineering, and data.
Our Learning Experience Evaluation delivers an easy-to-read report, including a roadmap that arms you with a holistic understanding of how your learning experience measures against standards and best practices in design, technology, and data. Gain valuable insights and advice before you commit resources to a future direction.
"We enjoyed working with your team and the expertise and insight brought to this project. Time and money well spent, in my opinion".

-Jenni Mitchell, Director of Product Management, ATI Nursing Education
Learning Experience Design
Create an effective and engaging learning experience with our Learning Experience Design team. You bring the subject matter expertise, we bring design thinking, instructional design, and learner-centered Design practices. Together we will craft a high-impact learning experience.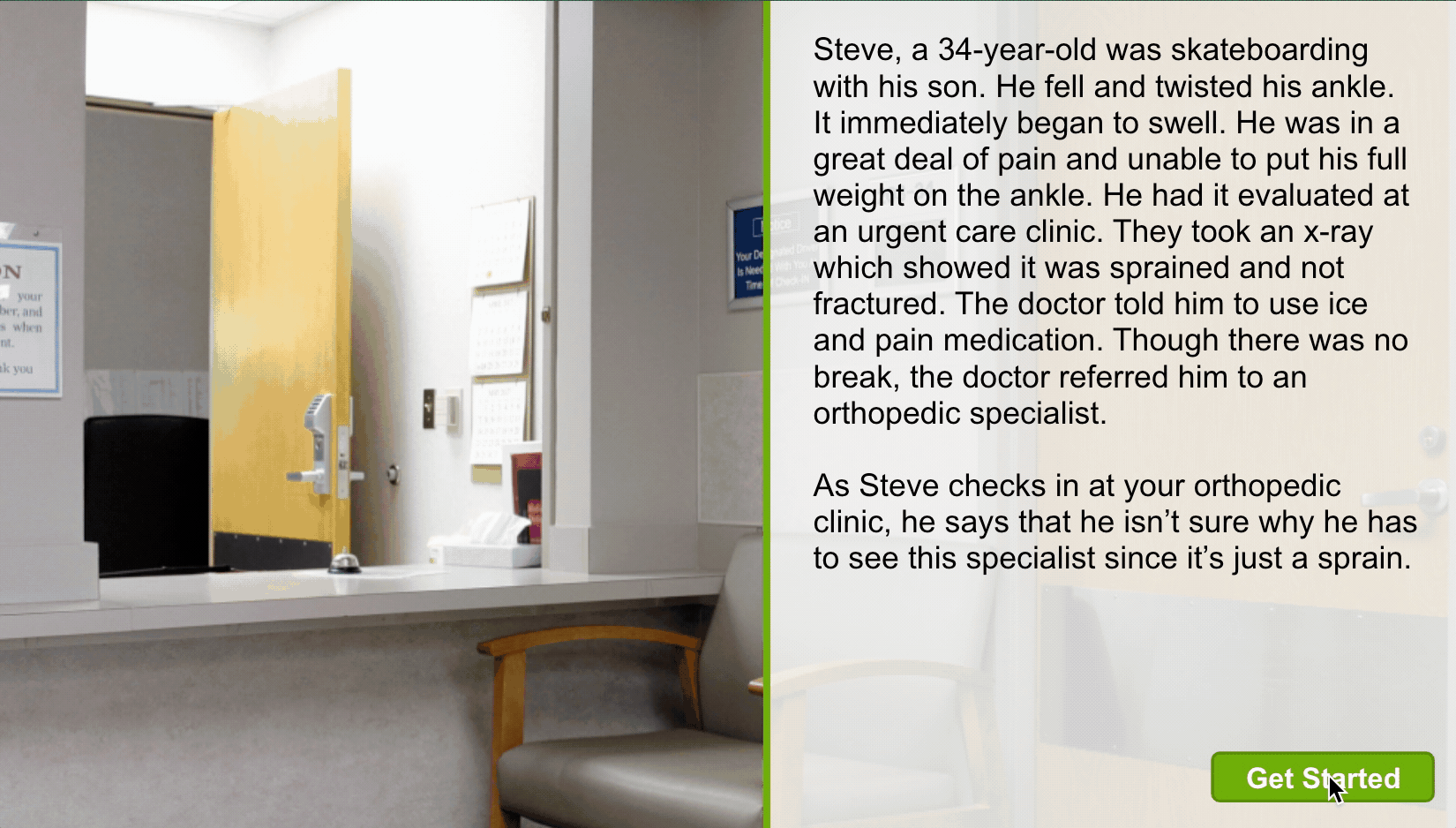 Immersive Experience Design
There's digital learning, and there's amazing digital learning that leaves a lasting impression. With Immersive Experience Design we take engagement to the next level, using simulations to heighten learning, deepen retention, and aid decision-making for your learners.
Learning Data Strategy
Measuring the effectiveness of a learning experience is much more than just collecting and reporting data, because data is only as smart as the strategy behind it. Our Learning Data Strategy focuses on defining, gathering, analyzing, and using data to deliver a measurably effective learning experience, while protecting the security and privacy of your learners.

Content Management Strategy
Creating and managing diverse content across multiple services and platforms can be challenging at any scale. Our Content Management Strategy process looks to optimize the alignment of learning technologies and workflows to deliver a measurably effective learning experience.
Accessibility Assessment
An estimated 25% of people in the U.S. have a disability, and a similar percentage could apply to your student population. Federal law mandates equal access for individuals with disabilities, and besides the legal requirements, it's the ethical thing to do. Our accessibility experts will assess how your learning experience design and technology compares to modern accessibility standards, and ensure your learning experience is in full compliance.
Other Specializations
Curriculum Design
Instructional Design
Content Migration
Online Course Builds
Assessment - Creation and Delivery
Product / Application Design and Development
Template Design