Unicon Achieves Amazon Web Services (AWS) Education Competency
Company Recognized by AWS for Technology Services that Address the Challenges of the Education Industry
Gilbert, AZ – October 24, 2017—Unicon, Inc., a leading provider of technology consulting, services, and support for the education industry, today announced that it has been awarded the AWS Education Competency. This achievement differentiates Unicon as an AWS Partner Network (APN) member that has demonstrated technical proficiency and proven customer success providing specialized solutions aligning with AWS architectural best practices to help support teaching and learning, administration, and academic research efforts in education.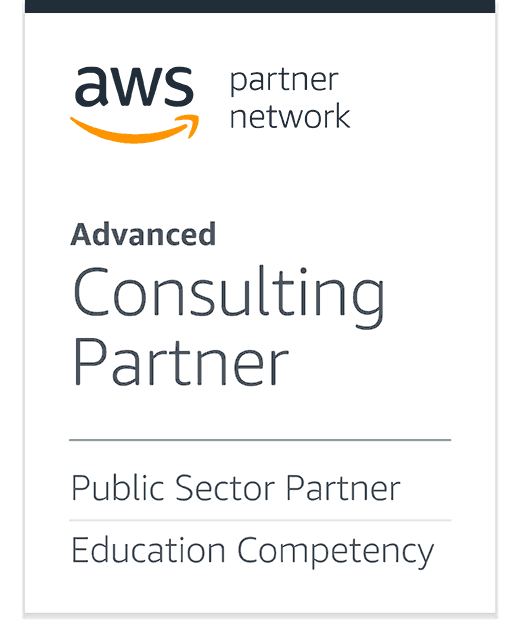 "Achieving the AWS Education Competency allows Unicon to better serve our clients by keeping their mission-critical education technology and operations running smoothly," said Marquess Lewis, CTO, Unicon. "We're proud to join a distinguished group of AWS APN partners that demonstrate industry expertise and solutions that align with AWS architectural best practices for teaching and learning, administration, and academic research efforts in education."
The AWS Education Competency is a recognition of the highest bar for APN Partners who provide services and solutions to address the challenges of clients in the education industry. In order to receive this designation, APN partners are assessed on the security, performance, reliability, and cost optimization/management of their services/solutions, along with their deep expertise in applying AWS services to education workloads. Unicon's services for AWS have been assessed as part of the AWS Education Competency program to ensure that clients can fully realize time-to-market advantages, high levels of reliability/scalability, and demand-based sizing and costs with confidence.
Unicon migrates and deploys open source and/or proprietary solutions, and designs, deploys, and operates custom applications for clients who face limited cloud expertise, resources, and/or time constraints. The AWS Cloud gives organizations access to on-demand IT resources designed to help them innovate faster, reduce costs, and operate more securely. Unicon designs and operates client AWS environments to deliver levels of security and privacy for even the most stringent of security requirements to protect the confidentiality, integrity, and availability of applications and data.
Unicon will be showcasing its services for AWS at booth #1530 during the EDUCAUSE Annual Conference, October 31 – November 3, Philadelphia PA, in addition to participating in the AWS-hosted panel, "How System Integrators Help Education Achieve Success in the Cloud." As an AWS Education Competency Consulting Partner, Unicon's Marquess Lewis, CTO, has been invited to participate as a panelist to discuss how Unicon is helping education customers migrate workloads to the cloud and optimize the outcome of migration plans to achieve a more cost effective and scalable infrastructure. EDUCAUSE attendees are invited to the panel discussion along with food/beverage reception. The event will be held on Wednesday, November 1, 5:30 – 8:00 p.m., at the Loews Hotel (PSFS Hall, 33rd Floor). Please register here: https://pages.awscloud.com/Partner-Reception-Educause-2017.html .
Contact us to find out more about Unicon's services for AWS. For further information on the AWS Education Competency Program, please visit aws.amazon.com/partners/competencies .