Unicon Becomes Inaugural Member of InCommon® Catalyst Program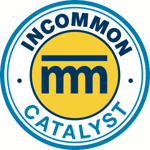 Gilbert, AZ - June 21, 2021 - Unicon, Inc., a leading technology firm focused solely on the education ecosystem, announces its involvement as an inaugural member of the InCommon Catalyst program. With the use of InCommon's integrated service and software solutions, Unicon provides Identity & Access Management consulting and digital services which ultimately ensure users have a streamlined and secure experience from login to logout.
As a Catalyst member, Unicon provides consulting and support services for all of InCommon's Trusted Access Platform (ITAP) applications. Unicon's services provide clients both strategic and tactical guidance based on best practices for ITAP Identity solutions and more.
"Unicon has its roots in open source technology which has led to our strong focus on community within our culture and in all that we do," said Charise Arrowood, Sr. Director of Identity, Unicon. "Our goal is to assist, provide proven best practice guidance, implement, consult, and most of all educate the community we work with on a daily basis. If it's open source or education, our business thrives when we are active participants, listening to the needs of the community and then acting on those findings. We are happy to be leveraging InCommon's IAM tools to provide solutions to meet the needs of our clients."
Unicon's involvement in the Catalyst program is earned based on their continued commitment to understanding the challenges and needs of the education and open source communities, and their active participation in the betterment of education technology. After 28 years of dedication to this cause, Unicon is excited and proud to be a member of the InCommon Catalyst program.