"Deploying the TIER Grouper Image" - Video Series Now Available
This video series features Unicon's John Gasper, Identity and Access Management (IAM) Consultant, as he walks viewers through setting up a simple Docker Swarm environment to host Grouper Services based on the Internet2® TIER (Trust and Identity in Education and Research program) Grouper Docker image.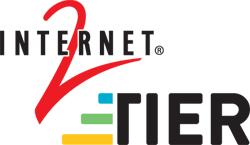 Viewers will learn how to use the TIER Grouper Docker image to build an organization-base image that contains files common to all of the Grouper components; build customized images and create Docker Swarm services for the Grouper Daemon, Grouper UI, and Grouper WS; and explore additional topics that may be of interest when deploying the TIER Grouper Docker image.
The TIER Grouper Docker Image can be found at https://hub.docker.com/r/tier/grouper/ . Source for the example project can be found at https://github.com/Unicon/tier-grouper-deployment .

View the playlist on Unicon's YouTube channel .

Learn about Unicon services for Grouper.

Find out more about TIER .