From Static Content to Effective Online Learning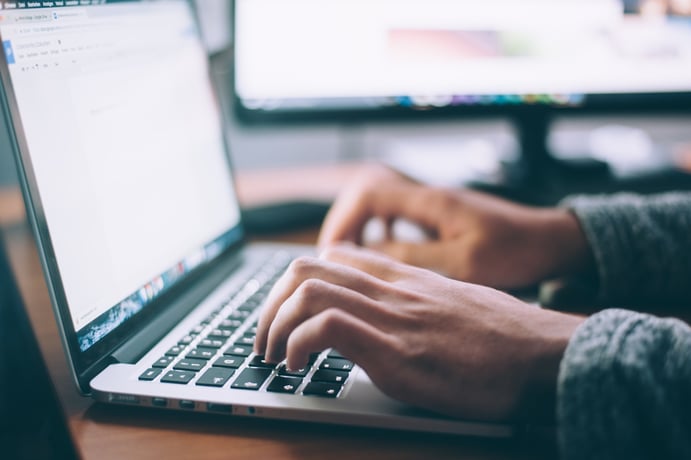 The Human Resources (HR) profession requires specialized education in a variety of disciplines. Certifications in key areas demonstrate employees' proficiency to their employers and ensure organizational consistency. Traditionally, this type of HR training has been completed through in-person sessions, but in today's world, online courses offer a flexible alternative. Online courses are both cost- and time-effective and can provide on-demand access and customized learning experiences. However, building an online course that really helps students learn is not that easy.
The Challenge
In 2019, an HR team that offers certification courses to HR professionals designed a new online program that presents important skills in bite-sized pieces. As part of this new offering, they wanted to build online courses addressing hot topics in HR. Based on their extensive experience, they knew all about the skills required to be an effective HR professional. Their subject matter experts (SMEs) were able to provide a blueprint and a set of learning objectives for each course. But they needed a partner with proven expertise in online course design to help turn the SMEs' static framework into an engaging and effective learning experience.
Why Unicon?
Unicon has been building online courses for more than 25 years. We use the ADDIE instructional design model combined with an agile approach and work closely with customers to get feedback each step of the way. We are experienced with analyzing a content blueprint and coming up with a plan that adheres to requirements for length and detail while appropriately supporting the pedagogical needs of the subject area. Our designs emphasize student engagement, with plenty of practice, interactivity, and self-assessment throughout each course.
Based on our experience and our commitment to working hand-in-hand with our customers to get them the results they want, the HR team felt like we were the best candidate to make their courses a reality.
Results
Unicon created two one-hour-long courses using Articulate Storyline 360. Starting with text-based storyline content, Unicon's instructional design team used a storyboarding approach to re-envision the content's online presentation as highly interactive and broken down into the smallest possible topics. Then, we imported the content into the HR team's learning management system in a seamless process for a responsive and accessible presentation.
We added animations to present important concepts in highly visual and innovative ways.
We developed interactive learning checks that keep learners engaged throughout the course and constantly reinforce key concepts.
We added voiceovers covering two-thirds of the course content to help learners stay focused on the material and reduce the cognitive load of the visual presentation.
We created a modern look and feel based on the HR team's brand palette.
The result: courses that are highly interactive, visually appealing, and effectively support the HR team's goals for their learning experience.
The HR team was pleased with Unicon's ability to work closely with them from inception to delivery to meet their requirements, and they are excited about the courses' potential impact on their program. The flexibility and 24/7 availability of the online format make the courses readily accessible to a broad array of learners. The course organization makes it easy to revisit a topic for review purposes, while the interactivity and emphasis on learner engagement ensure a successful learning experience.

Unicon's ability to transform static storyboards into a dynamic learning experience has allowed the HR team to make two important additions to their program without needing an instructional design and online course development team of their own.