Building a Platform for the Future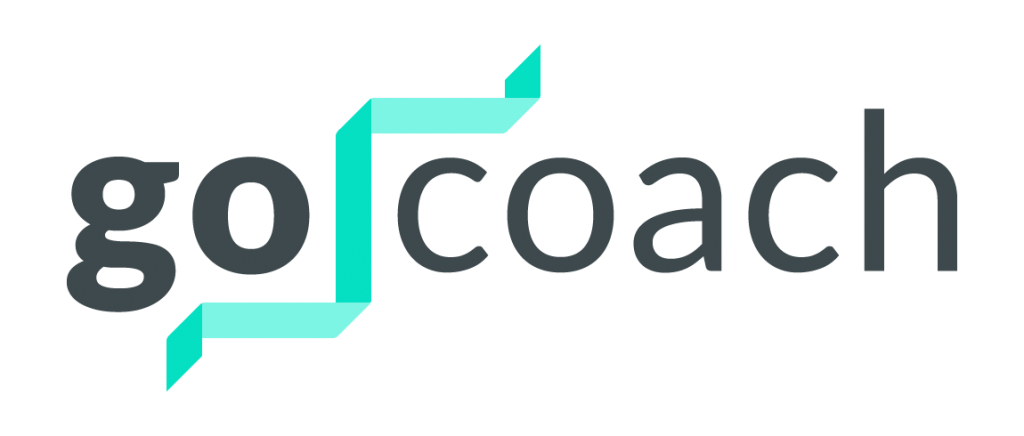 In businesses with a high degree of human-to-human connection, it is especially important to use technology in a way that doesn't take the focus from the things that matter. In these businesses, technology is successful when it effortlessly supports user interactions and facilitates connections, surfaces insights and provides services. Users expect responsive and accessible designs, but good design can be hard. In addition, considerations like scalability and reliability, often in the Cloud, remain invisible to customers but are critical to positive customer interactions. So how does a company focused on upskilling and employee empowerment achieve an effortless and supportive technology platform?
The Challenge
GoCoach offers personalized career coaching and learning at scale so that companies can educate, empower, and retain the people they hire. GoCoach uses an online platform to support the coaching experience and connect coaches with coachees. The platform also provides learning resources, administrative support, and reporting tools.
In 2019, GoCoach found that their customer base was rapidly outgrowing their original online platform technology. They needed a more robust and scalable solution to support a transition from serving individuals to serving large companies. GoCoach also wanted a flexible design that could position them for future growth and expansion of their offerings. They were looking for the technology solution to offload administrative tasks so that they could focus on coach/coachee relationships. And they needed to put all this in place as quickly as possible.
When GoCoach decided to move forward with this project, they did not have an established technical team. They needed a partner skilled in the design and rapid implementation of greenfield projects with expertise in flexible and scalable solutions to focus on the technical solution while they focused on their customers.
Why Unicon
GoCoach was familiar with Unicon's long history of delivering successful products and viewed us as a trusted partner. We also have extensive greenfield development experience, which made us a great choice for designing and delivering a brand new application. As an AWS Advanced Consulting Partner, Unicon has deep expertise with cloud-based solutions and can propose a scalable and flexible architecture that is suited to a specific project's requirements. We are committed to agile software development and our project managers are skilled at leading teams in a process that maximizes the value of a software development effort and ensures that our clients get the result they need.
Throughout the project, Unicon's team worked with GoCoach using the Agile methodology to define project goals, develop an architectural strategy, and implement the new platform.
Unicon recommended a cloud-based serverless architecture using Amazon Web Services (AWS) to provide scalability, flexibility, reliability, and easy expansion. The design was based on a microservice approach that decouples key functional areas, allowing future components and feature sets to be added easily. This gave GoCoach a platform that achieved parity with the existing site features and also provided additional capabilities to automate manual tasks, expand reporting capabilities, and created a foundation for the future.

Unicon designed a user experience based on responsive design and accessibility best practices and made design mock-ups available early in the development process. GoCoach was able to use these in sales and marketing conversations to drive interest in the new platform and get feedback. The result was an attractive and intuitive design that works well on any device and meets the WCAG 2.0 AA standards for accessibility.
"It's always great to join up with a partner with the same goal, helping people learn. The GoCoach folks brought a strong vision to the project, and the team collaborated closely to make that vision a reality. It's truly a joy working with such a focused group, with such a powerful goal." John Blakley, Chairman, CEO, and Founder of Unicon, Inc.
GoCoach's new platform supports GoCoach's flow and processes. It enables them to achieve their goals around coaching and upskilling while focusing on spending quality time with their clients. The new, flexible, and scalable platform provides additional capabilities to automate manual tasks, increase transparency, expand reporting capabilities, and create a foundation to easily add new features. GoCoach will continue to invest in its technology to offer more learning solutions through its platform in the future.
"Unicon has been an incredible partner in building our next generation coach marketplace and learning platform to bring personalized learning to everyone, anytime and anywhere. Unicon has been a trusted advisor and technology partner to ensure we built a platform for all our clients, coaches and coachees. Our new platform was truly built for all our users to upskill and advance themselves in their careers." Kristy McCann, CEO and Founder of GoCoach.