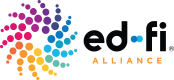 At Unicon, we are seeing continued growth in the adoption of Ed-Fi, not only for K-12 school districts but also across the education technology industry that we serve. As education technology continues to evolve and grow, edtech vendors must keep up with the latest developments in data interoperability to stay ahead of the competition. Over the last decade, the Ed-Fi data standard and technology stack emerged as a leading force in the K-12 education space. EdTech vendors should carefully look at Ed-Fi when developing new service offerings, and enable the Ed-Fi data standard for their K-12 clients.
Alignment With Statewide Data Reporting
Many state education agencies use Ed-Fi as part of their processes for collecting data from individual school districts. As a result, most student information system vendors already support Ed-Fi standards if they serve customers in those states. The use in statewide data submission also means there is an incentive for districts in those states to consider how they can leverage Ed-Fi internally as it aligns with a mandated data pipeline. This is increasingly becoming a requirement in RFPs to satisfy state-reporting requirements.
Expanded Certification and Badge Offerings
The Ed-Fi program has developed various badges and certifications vendors can earn and use to signify to customers that their product or service meets the relevant standards. The variety and scope have expanded, allowing vendors to qualify for these quality approval seals, even if their solution is a more narrowly tailored product or service.
Quality No-fee Software Ecosystem
The Ed-Fi Alliance follows an agile technology roadmap. With the upcoming release of ODS/API v7, there is an important move towards decoupling the ODS/API technology stack from specific Ed-Fi Data Standard versions so users can leverage the latest software developments without requiring data standard migrations. There is also ongoing work to reduce the dependencies between other components within the Ed-Fi software ecosystem. Decoupling these components allows solutions to align more closely with vendors' areas of expertise and customers' specific needs.
Cloud-native Developments
As the customers, vendors, and agencies using Ed-Fi have continued to look towards leveraging the latest cloud-native offerings, the Ed-Fi Alliance is helping to pave the way. An example is Project Meadowlark, a research project sponsored by the Ed-Fi Alliance recently undertaken to answer questions about what a cloud-native Ed-Fi API should look like. Again, this is an opportunity for vendors with solid backgrounds in cloud-centric architecture to develop services that can add value to those implementations.

At Unicon, we can help you with the implementation of Ed-Fi data standards to ensure your solutions meet the interoperability needs of your clients. Unicon is active in both core Ed-Fi development as well as helping move forward state-wide initiatives. Data standards and alignment are important to ensure your products and services are positioned for the future.

Matthew Jackson
Software Developer
Matthew joined Unicon in January 2023 as a Software Developer. He specializes in .NET Framework, .NET Core, Python, TypeScript, and Microsoft SQL Server. Additionally, he has extensive experience with the Ed-Fi platform and served as the technical lead on the development of a parent portal application powered by the Ed-Fi ODS.

Throughout his career, Matthew has worked closely with educators and educational institutions. Having started his career as a high school teacher before working in software development at two large school systems, he is passionate about using software to improve the learner experience and outcomes. While serving as Director of Software Development at a large district, he played a leading role in the district's migration from an on-premise data center to the Azure cloud, completed the transition of the district's internal applications to .NET Core, and was responsible for the management of the district's student data systems.

He also works with a number of other technologies. Working as a full-stack web developer has given him considerable experience with web APIs, web application security best practices, database design, and cloud application architecture. Matthew graduated from the University of Texas at Austin with a degree in Computational Physics. He is working towards a Master's Degree in Cybersecurity.