Cloud Migration Strategy: How to Know What You Don't Know
Published on:
April 27, 2020
In today's technology landscape, the Cloud is something that everyone is thinking about, and the benefits of migrating to the Cloud are widely known. The limiting factor for planning a cloud migration tends to be not knowing *where* to start your cloud journey once you accept the fact that you *should* start the journey.
Proper planning and preparation are two important factors in a successful migration into the Cloud. This goes for a single workload all the way up to a full migration of all your IT resources. In Part 1 of this blog series, we discussed overcoming the "paralysis by analysis" problem that often comes with thinking through your migration approach.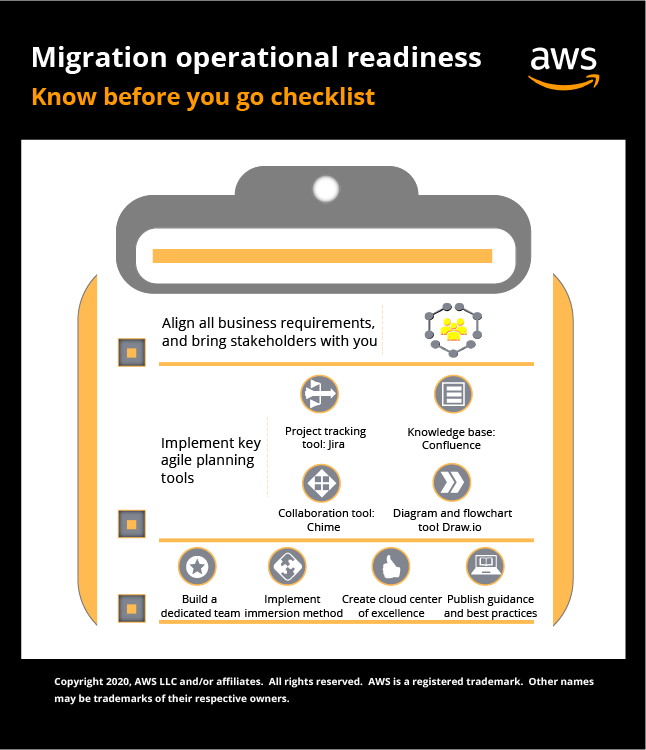 Throughout your cloud migration journey, you'll come across terms such as Cloud Center of Excellence (CCoE), Cloud Adoption Framework, Migration Readiness Assessment, and "The Six Rs." These frameworks can provide helpful guidance, but can also feel overwhelming and still leave you unclear about how to ensure your success. After reading all of the materials, the paralysis can start to creep in very easily. I've worked with very capable clients who read all of the documentation and get stalled. I hear things such as "I know this is all-important, but what's the best way to get started?" or "How do I know if I am giving the right answers to the questions being asked?" or even "What tools should I use?"
All of the documentation you read is valid. I do not want to dissuade anyone from reading the proper migration whitepapers, strategies, and framework documentation. However, in my experience, I see three main limiting factors:
Struggles on the part of the internal staff trying to get the organization to migrate to the Cloud with producing a business case that validates their strategy and helps show the organization's future state in the Cloud.
Concern about how to ensure that an organization is starting out right with cloud security.
Operational readiness, and the guidance required to transform organizational structure and skills to use a cloud model.
Those three factors alone can cause people to freeze in their tracks with starting a cloud migration.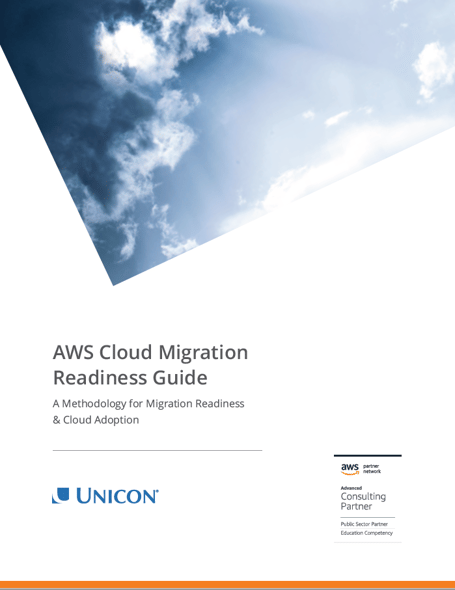 It's no surprise, then, that these are addressed in AWS's cloud readiness assessment, which is designed to help organizations assess their progress with cloud adoption and identify gaps in organizational skills and processes. Cloud migration readiness analysis is broken into six areas:
Business
People
Process
Platform
Operations
Security
Knowing the state of these six areas will allow you to get started with cloud migration. This leads back to the question of how to actually get started.
A tool that can help in your journey, and avoid the "paralysis by analysis" stage, is the AWS CART tool. This tool is a 16 question survey that, when answered truthfully and honestly, can provide you with a customized cloud migration assessment that shows your readiness in the six areas, and what you can do to improve it. Once you have this report in your hands, it gives you a place to get started and take action. The document can be used internally for a business case that addresses all the points you need to worry about, and prepares you for your cloud journey.
Best of all, it's free to use and gives you a downloadable report that rates your cloud adoption readiness. Even if you are moving just one workload into the Cloud, go through the CART tool. It will point out areas that you need to know about as you begin to move more and more of your workloads into the Cloud.
Additional Resources:
Don't miss our complimentary webcast Steps on the Cloud Migration Journey!
For more information on cloud migration readiness
Cloud Migration Strategy Blog Series:

David Mendez
Cloud Architect
Dave Mendez is the Director of Cloud Services and Principal Architect at Unicon.. With over 20 years of experience, Dave has been involved in all aspects of IT ranging from cloud solutions and implementations, network administration, programming, system administration, and IT management. Dave currently specializes in Amazon Web Services, designing and implementing large scale cloud solutions and migrations, and providing strategic guidance for an organization's cloud journey. Dave is one of only 20 individuals in the world who are recognized as a Lead Subject Matter Expert (CLSME) in AWS technologies by AWS, contributing to the development of multiple AWS certification exams. Dave holds six AWS Certifications, including both Professional level certifications of a Solutions Architect and DevOps Engineer, along with an AWS Security Specialist certification, and all Associate level certifications in the AWS SysOps and AWS Developer tracks.