1EdTech Consortium Contributing Member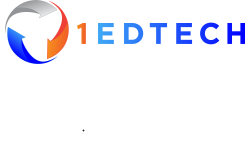 Unicon is an official and current Contributing Member of the 1EdTech Consortium. 1EdTech (formerly IMS Global Consortium) is the leading advocacy group encouraging the growth and impact of learning technology worldwide. 1EdTech is a nonprofit member organization that provides leadership in shaping and growing the learning industry through community development of standards, promotion of high-impact innovation, and research into best practices. Unicon's role as a 1EdTech Contributing Member designates a commitment to significant investment and leadership in open standards, innovation, and best practices, serving the unique needs of the global learning community. Learn more about 1EdTech.
Amazon Advanced Consulting Partner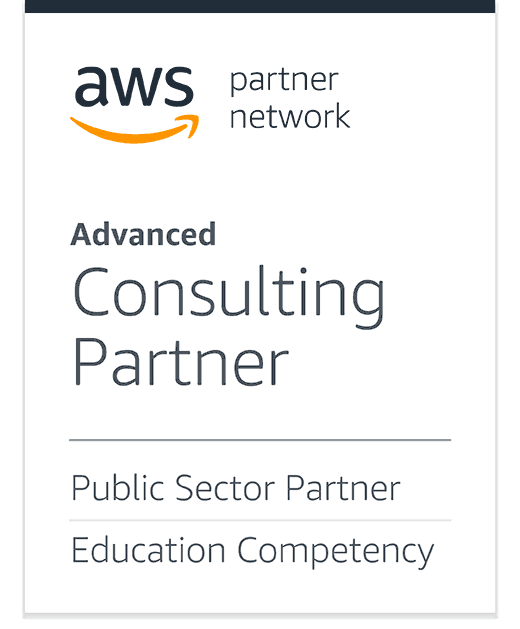 Unicon is an Advanced Consulting Partner and a Public Sector Partner in the Amazon Web Services (AWS) Partner Network (APN) and a member of the AWS Education Competency Program. This relationship allows Unicon to leverage Amazon Web Services (AWS) to its fullest potential. APN Consulting Partners are professional services firms that help customers of all sizes design, architect, migrate, or build new applications on AWS. Consulting partners include System Integrators (SIs), strategic consultancies, resellers, agencies, and VARs. Unicon offers an Amazon public systems platform for public cloud computing to its clients, permitting clients to take advantage of the opportunity to replace up-front capital infrastructure expenses with low variable costs that scale with their business. AWS delivers a set of services that together form a reliable, scalable, and inexpensive computing platform "in the cloud." Learn more about AWS.
Apereo Foundation Affiliate

Unicon is a Commercial Affiliate of the Apereo Foundation. Apereo was formed by the merger of Jasig and the Sakai Foundation in late December 2012. Sakai and Jasig had been pioneers in the production and adoption of open source software for higher education for over ten years. Apereo will take that work further, providing a more rational and improved organizational umbrella for a range of projects and software communities serving higher education and other industries. Unicon offers services for Apereo projects including CAS and uPortal. As a Commercial Affiliate of the Apereo Foundation, Unicon has a vested interest in both the success of the foundation and of its projects. Unicon supports the foundation through heavy participation at conferences. Learn more about Apereo.
Accredited by the Better Business Bureau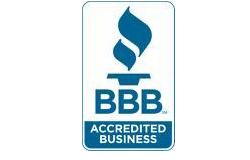 Unicon is an accredited business represented by the Better Business Bureau. As an accredited business represented by the Better Business Bureau, Unicon follows a good faith effort to resolve any complaints in accordance with generally accepted good business practices. The Better Business Bureau, founded in 1912, is an unbiased organization that sets and upholds high standards for fair and honest business behavior. The Better Business Bureau provides objective advice, free business Reliability Reports and Charity Wise Giving Reports, and education information on topics affecting marketplace trust. The Better Business Bureau also offers complaint and dispute resolution support for consumers and businesses when there is difference in viewpoints.

Unicon is an Integration Technology Partner in the D2L Integration Partner Program. D2L is a global learning innovation company helping organizations reshape the future of education and work. D2L integration partners are industry-leading service organizations that enhance the company's educational services offerings to corporations and educational institutions worldwide. As a strategic integration partner who shares D2L's vision of access to education for all, Unicon enhances D2L's offerings by applying its significant education domain experience in the areas of technology strategy, standards-based integration, single sign-on, course migration, learning experience design, and technology for Competency-Based Education (CBE). Learn more about D2L and the Brightspace Learning Innovation Platform.

Unicon is a Gold Evolveum Partner, committed to providing Evolveum customers with quality service and assisting with the deployment, configuration, and ongoing management of Evolveum's midPoint solution. midPoint is a unique open source product seamlessly combining identity management and identity governance, providing an end-to-end secure identity solution either deployed on-premise or in the Cloud. Unicon has extensive experience with identity and access management as well as managed services and can support the midPoint solution 24/7/365, alleviating the burden on IT staff. As an Evolveum partner, we will work with customers to help them implement, manage, and maintain the midPoint solution in their environments.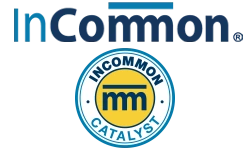 Unicon is an inaugural InCommon Catalyst. With the use of InCommon's integrated service and software solutions, we are providing enhanced security, access to services, and user experiences for our clients and their learners. This title is earned by showing a continued dedication to understanding the needs of the community, and our active participation in the collaborative betterment of education technology. Learn more about the InCommon Catalyst program.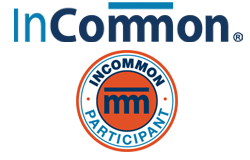 Unicon is an InCommon Participant. InCommon is a formal federation of organizations focused on creating a common framework for collaborative trust in support of research and education. Through our participation, Unicon can further provide the community support and collaboration needed to deploy and maintain a federated web single sign-on solution, such as Shibboleth. InCommon facilitates the development of a community-based common trust fabric sufficient to enable participants to make appropriate decisions about the release of identity information and the control of access to protected online resources. Learn more about InCommon.
Instructure Certified Partner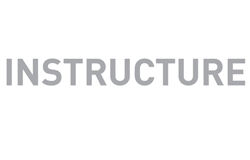 Unicon is an Instructure Certified Partner in the Instructure Partner Program. Instructure is a leading software-as-a-service (SaaS) technology company that developed the Canvas learning management system (LMS). Certified Partners offer technical integrations with Canvas that have been formally reviewed. Unicon provides systems integration services to assist in establishing and enhancing LTI-based integrations (Instructure is a strong adopter of integrations using the IMS LTI standard). Unicon has deep expertise in LTI-based integration, allowing the company to provide Instructure partners with the latest integration capabilities that create a rich experience for customers through a deeper connection to Canvas. Unicon's systems integration services will help establish and enhance the wide variety of apps in Canvas' EduAppCenter. Learn more about Instructure and Canvas.
Internet2 Trust and Identity Solution Provider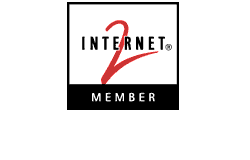 Unicon is a Trust and Identity Solution Provider in the Internet2 Industry Program and an Industry Member of Internet2, a not-for-profit networking consortium led by universities working in partnership with industry and government to develop and deploy advanced network applications and technologies. Membership in the Internet2 community allows Unicon the opportunity to contribute, communicate, and collaborate with other members of the higher education industry that are likewise interested in ensuring the longevity of both deployment and development of Shibboleth. By bringing research and academia together with technology leaders, Internet2 promotes collaboration and innovation that has a fundamental impact on the future of the Internet. Through membership, Unicon has the opportunity to partake in the sharing of tools, solutions, research, and developmental ideas to further support and cultivate the Internet2 community and projects. Learn more about Internet2.