Unicon's David Mendez Designated Lead SME by Amazon Web Services
Cloud Solutions Architect Serves AWS Community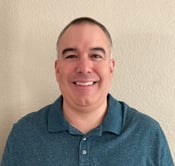 Gilbert, AZ – November 22, 2022 – Unicon, Inc., a leading learner-centric technology consulting firm, today announced that David Mendez, Director of Cloud Services and Principal Architect at Unicon, has been selected by Amazon Web Services (AWS) Certification Team to serve as a Lead Subject Matter Expert (SME).

This title is part of the new AWS Certification Lead Subject Matter Expert program that is available only to SMEs who meet the elevated requirements as identified by the AWS Certification Team. SMEs are nominated and selected for this title based on their successful participation as SMEs for a specific AWS Certification program.
"Unicon thanks AWS for recognizing David's unique talents and all the hard work he's done over the years to set his expertise apart," said Unicon VP of Technology, Dan McCallum. "This recognition's grounding in Cloud skills development and assessment is particularly well-aligned with our mission as a services firm focused on the power of technology in education. It's the perfect opportunity to expand the reach and impact of David's insights by helping other professionals and students deepen their knowledge of AWS technology. Congrats, David!"
As one of twenty AWS Certification SMEs selected from around the world for this designation, David will undergo training in his field of expertise to continue serving the AWS community at a higher level and share his unique insights with the greater AWS community.

About AWS
Amazon Web Services (AWS) is the world's most comprehensive and broadly adopted cloud offering, with more than 200 fully featured services available from data centers globally. Millions of customers—including the fastest-growing startups, largest enterprises, and leading government agencies—use AWS to lower costs, increase security, become more agile, and innovate faster. Learn more at Cloud Computing with AWS.
About Unicon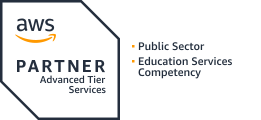 Unicon is an AWS Partner Network (APN) Advanced Consulting Partner, has achieved the AWS Education Competency, and is a member of the AWS Public Sector Partner Program.