Unicon Technologist Linda Feng is Part of a New Initiative to Support Data Interoperability Within K-12 Education
Project Unicorn Announces its New Technical Advisory Committee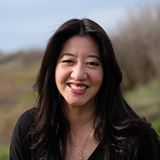 Gilbert, AZ – June 11, 2020 – Unicon, Inc., a leading technology consulting firm focused solely on the education ecosystem, announces that Unicon software architect Linda Feng has become one of the founding members of the Project Unicorn Technical Advisory Committee.
Project Unicorn was started in 2016 by a group of K-12 educators from some of the country's most forward-thinking public schools. It is an effort to create a community of innovators that are committed to improving data interoperability within K-12 education. Project Unicorn recognizes that data interoperability is a powerful tool to transform teaching and learning and believes that solving the data interoperability challenges facing districts and schools is critical to giving teachers the information they need to do their jobs and to enabling innovation in classroom practices.

The Project Unicorn Technical Advisory Committee brings together a group of like-minded education technologists from K-12 education to think through technical issues and deployment of resources for those who have signed the Project Unicorn pledge. The goals of the TAC are as follows:
Learn and collaborate on new technical solutions
Identify opportunities to support interoperability implementations
Give guidance to the Project Unicorn team in their efforts to provide technical assistance in the field.
Unicon is a proud supporter of Project Unicorn and signer of the Project Unicorn Vendor Pledge. With more than 25 years of experience in developing integration solutions for education technology, Unicon has in-depth experience with the power of seamless interoperability to make a positive impact on teaching and learning.
"Now more than ever, empowering teachers and lowering barriers for students is urgently needed," said Linda Feng, Software Architect, Unicon, Inc. "It is critical for our industry to come together to ensure maximum reusability and support diverse use cases to fulfill the promises of a 'plug-and-play' ecosystem for learners. Project Unicorn is uniquely positioned to facilitate collaboration amongst various groups who all possess the same goal of serving K-12 educators."
By signing the Project Unicorn pledge, organizations demonstrate their commitment to interoperability and join a network of over 600 school networks and 130 EdTech tools. Signers of the pledge also gain access to technical resources and support. Interested organizations can learn more by visiting Project Unicorn's website: Why Join Project Unicorn?