Unicon President and Co-Founder Chris Franz Retires After 30 Years of Transforming Education Technology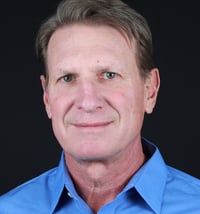 Gilbert, AZ – May 17, 2023 – Unicon, Inc., a leading learner-centric technology consulting firm, today announced the retirement of Chris Franz, President and Co-Founder of Unicon, effective June 9th, 2023. With a multi-faceted career spanning over 30 years in the higher education and education technology communities, Chris Franz has made a significant impact on the learning experiences of students and educators worldwide
After graduating with a Masters of Science Cum Laude in Computer Science from Arizona State University in 1986, Chris Franz began his career by serving as a System Administrator and Programmer in the Engineering Computer Services department at ASU. In 1993, alongside his partner John Blakley, he co-founded Unicon. Since then, through Chris and John's leadership, Unicon transformed from a small Unix system and software company into an enterprise offering comprehensive consulting services and solutions supporting technology at every stage of the learner journey.
Formerly Vice President of Operations for Unicon, Chris Franz held various roles as a Programmer, Consultant, and System Administrator. He led Unix program consulting engagements with prominent for-profit organizations and government agencies.
In more recent years, in addition to his role as President, Chris Franz led Unicon's Systems and Network Engineering (now Cloud Operations) team, overseeing enterprise-level infrastructure and applications. His leadership resulted in the development of scalable, highly available architectures for production deployments as well as performance testing and improvement. During this time, he oversaw the design and support for one of the largest eLearning production deployments in the world.
Reflecting on his remarkable career, Chris Franz expressed his current mindset, saying, "It's bittersweet leaving my work 'family' of 30 years. I'm going to sincerely miss the people, both at Unicon as well as the customers we've worked with over the years. I'm confident the next generation of leaders will take Unicon to even greater levels of success."
While Chris looks forward to embracing retirement and enjoying well-deserved leisure time, his ongoing commitment to Unicon's mission remains. He will continue to serve as a member of Unicon's Board of Directors, helping to ensure that the company continues its dedication to empowering learners and driving innovation in education technology.
Unicon extends heartfelt congratulations to Chris Franz on his exceptional achievements and the lasting legacy he leaves behind in the education industry. His vision, passion, and dedication have shaped Unicon into the industry leader it is today.