Unicon, Inc. Appoints Kate Valenti as Co-CEO to Drive Learner-Centric Technology Solutions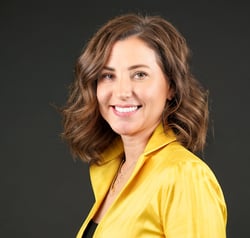 Gilbert, AZ – May 24, 2023 – Unicon, Inc., a leading learner-centric technology consulting firm, is pleased to announce the appointment of Kate Valenti as co-CEO. Formerly serving as Chief Operating Officer, Kate Valenti will join CEO John C. Blakley in leading Unicon toward its mission of leveraging technology to expand educational access and empower a brighter future for all.
With an impressive track record of over 20 years in enterprise application integration and deployment within the education sector, Kate Valenti is uniquely positioned to build upon Unicon's success in the higher education and edtech markets. She has previously held key leadership roles at Unicon, including VP of Operations and Senior Director of Integrations and Analytics, showcasing her deep understanding of the company's operations.
During her tenure as Chief Operating Officer, Kate demonstrated exceptional leadership in executing strategies devised by the top management team, fostering consistency and efficiency across departments. As co-CEO, Kate will continue to champion Unicon's commitment to addressing teaching and learning challenges while providing thought leadership in key areas that enable the delivery of outstanding service to clients in the K-12, higher education, and edtech industries.
"I believe that great companies engage in hard work worth doing while still prioritizing their people," said Kate Valenti, co-CEO, Unicon. "Striking this balance can be challenging, but like our founders, I am committed to the intersection of client satisfaction and employee engagement. Over the past 30 years, the Unicon team has had a significant positive impact on the learning experiences of millions of students and educators. As the educational landscape is in a perpetual state of evolution, I am excited to leverage the team's collective skills and experience in new ways to confront existing and emerging challenges in digital learning."
Unicon remains committed to its vision of revolutionizing education through technology solutions that empower students, educators, and institutions alike. With Kate Valenti as co-CEO, the company is poised to further its impact and remain at the forefront of education technology consulting under her leadership.