Unicon Completes Initial Phase of Learning Analytics Infrastructure for Jisc
IT Services for Predictive Modeling, Dashboard, and Open Source Student Intervention Software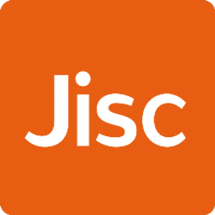 Gilbert, AZ – October 18, 2016 — Unicon, Inc., a leading IT consulting, services, and support provider specializing in open source for the education technology market, today announced the delivery of several learning analytics components for Jisc's open source national learning analytics service. Jisc is the digital services and solutions organisation for UK education and research. This initial phase included completion of services and data integration for a Staff Dashboard, an alert and intervention system (Student Success Plan - SSP), and a predictive analytics model and associated technology (Learning Analytics Processor - LAP). The services for the predictive model were delivered jointly with Marist College, based on the College's pioneering Open Academic Analytics Initiative research work; Marist completed data analysis and model training based on the UK-specific data set.
"Delivering the initial phase of Jisc's open national learning analytics service demonstrates progress toward their goals of increasing student retention and achievement. We're looking forward to continuing our work with Jisc to deploy this service for piloting institutions, enabling these institutions to draw insights from learning event data to help students succeed." said John C. Blakley, CEO, Unicon.
In July 2016, Jisc announced the beta-stage of their national learning analytics service , which will be piloted with 50 institutions throughout 2017. Jisc's aim is to create new canonical metrics that will allow for meaningful comparison of analytic patterns in student engagement and other proxy measures for teaching quality.
"At Jisc we're excited to be leading the way in terms of UK learning analytics . We're working with universities, colleges, and leading vendors, to define and implement a national open architecture for learning analytics. We're building supporting resources and a learning analytics solution including an app for students to maximize their learning potential, and over 50 universities and colleges signed up to the initial phases of the implementation," said Michael Webb, Director of Analytics and Technology, Jisc.
Additional services delivered by Unicon included migration of data from the LAP to Amazon Elastic MapReduce (EMR), a web service that uses open source Hadoop to quickly and cost-effectively process large amounts of data. Unicon also provided consulting services for increased scalability of future Readiness Assessments.
Unicon's services for learning analytics include systems integration and data integration (using open standards such as IMS LTI); cloud hosting for learning record stores; services for student success and intervention technology (SSP); and services for delivery of data reporting through dashboards and visualizations. To learn more, please visit www.unicon.net/services/learning-analytics.
Hear the Story at EDUCAUSE
Leaders of this U.K.-based initiative will share lessons learned from technical, implementation, and strategy perspectives and explain how others can get involved at this year's EDUCAUSE Annual Conference. The conference session, titled "Deploying Open Learning Analytics at National Scale: Lessons from the Real World " will be held on Thursday, October 27, 8:00 a.m. – 8:50 a.m. in Ballroom A, Level Three.
About Jisc
Jisc is the UK higher, further education and skills sectors' not-for-profit organisation for digital services and solutions. We operate:
Shared digital infrastructure and services
Negotiate sector-wide deals with IT vendors and commercial publishers and
Provide trusted advice and practical assistance for universities, colleges and learning providers
About Marist College
Marist College, founded in 1929, is located in the heart of the historic Hudson Valley, midway between New York City and Albany, the state capital. The College has been recognized for excellence by publications such as, U.S. News & World Report, Time, and The Princeton Review. Additionally, Barron's Best Buys in College Education, has distinguished Marist for its leadership in the use of technology to enhance the teaching and learning process. Marist reflects the ideals of the founder of the Marist Brothers, St. Marcellin Champagnat: commitment to excellence in education, a pursuit of higher human values, and dedication to the principle of service. Learn more at www.marist.edu .