Unicon Celebrates 30th Anniversary of Serving the Education Technology Industry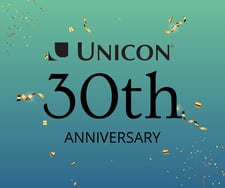 Gilbert, AZ – May 10, 2023 – Unicon, Inc., a leading learner-centric technology consulting firm, is delighted to announce the celebration of its 30th anniversary of collaborating with K-12 schools, higher education institutions, and edtech companies in support of the education industry.

Since its inception as a small UNIX system and software company in 1993, Unicon has steadily expanded its expertise and services to become a pioneer of open source software and a top provider of IT professional services.

Over the years, Unicon has evolved to offer a range of consulting services and solutions in areas such as online education, identity and access management, data and analytics, systems interoperability, cloud technology, and learning experience design. The expert guidance and problem-solving of Unicon teams has helped hundreds of organizations to improve their learning technology and the experience of their learners and educators across the industry.
"It's been an exciting journey," said Chris Franz, President, Unicon, "We're very proud that we've been able to positively impact millions of learners and educators through the efforts of our exceptional people."
As Unicon marks its 30th year, the team wishes to express its appreciation to all clients and partners who have contributed to its success. Unicon looks forward to continuing its mission of transforming online teaching and learning through accessible and equitable learner-centric digital experiences.