Unicon Appoints Eric Kuennen as Vice President of Business Development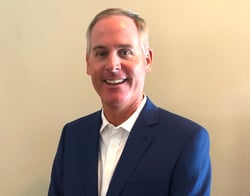 Gilbert, AZ – June 1, 2023 – Unicon, Inc., a leading learner-centric technology services firm, today announced the appointment of Eric Kuennen as Vice President of Business Development. Eric brings a wealth of experience as a former President for upGrad Inc. in North America and a long-time learning-industry leader. With this strategic addition to our team, Unicon aims to further enhance its position as a trusted advisor in the education technology industry.
For the past thirty years, Unicon has provided technology services and consulting to educational institutions and edtech companies to aid with mission-critical technical needs. Looking toward the future, Eric Kuennen will spearhead our efforts in developing business relationships and forging new partnerships that align with the evolving needs of today's organizations. His extensive track record of fostering fruitful and enduring client relationships makes him a valuable addition to our leadership.
"Reputation and outcomes are key to any long-term partnership," said Unicon VP of Business Development, Eric Kuennen. "I'm thrilled to be joining such an experienced team that has an impeccable history of delivering impactful results to clients."
Unicon remains committed to providing innovative solutions and expert guidance to educational organizations worldwide. With Eric's leadership and expertise in business development, we are confident in our ability to build strong partnerships and continue delivering outstanding services in the years to come.