Work-Life Balance
As I approach my twentieth anniversary with Unicon, I recall that I'd only anticipated working here for three years - the length of the initial contract to which I was assigned. Should the client not renew their contract, I figured I'd simply find a new role at a different company. Yet twenty years later, I'm still at Unicon - and here's why!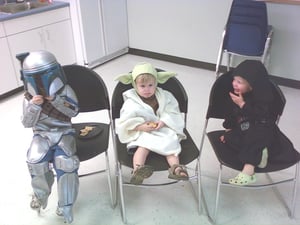 A lot can happen in twenty years! I got married, had three children, and as the demands in my personal life grew I knew I'd have to make some changes in order to support my family. Thanks to my track record at Unicon, I was approved to work a reduced schedule that fit my needs. As my children will be graduating high school soon, I feel grateful and fortunate to work for a company that truly respects my work/life balance.
Throughout the years, I've held a number of different positions at Unicon. I've worked on such a diverse variety of different projects with so many different clients that I feel like I've worked many different jobs these 20 years! Unicon has given me the ability to grow my career, develop my skill set, and make changes to my career path when needed.
This includes when, in 2016, I took a sabbatical to take a break and focus on my children as they transitioned to new schools. After six months, it became clear that the challenging time was behind us, and I was free to refocus on my career. Upon my return, Unicon welcomed me back with open arms.
Unicon's mantra has always been to take care of our clients and to take care of each other. My tenure here at Unicon certainly has been a testament of mutual respect and holding ourselves to that standard.