Academic vs. Administrative Computing: Bridging the Gap - "Separate Evolution of Two Systems" (Article #1)
Published on:
March 28, 2017
Separate Evolution of Two Systems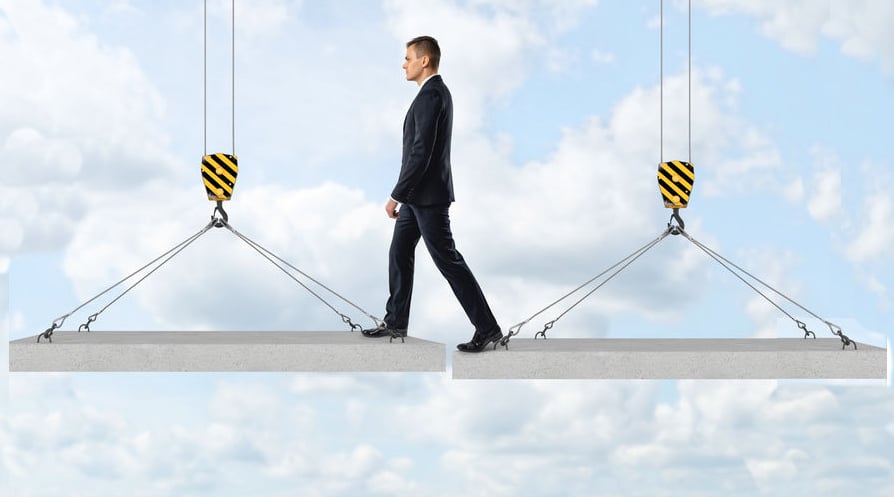 There's always been a disconnect between the two sides of campus computing: Academic and Administrative. Given the future needs of institutions, this gap will cause increasing difficulties as learning and records management become more intertwined.
Administrative Systems have evolved separately from Academic Systems for many reasons. Typically, universities are organized into separate divisions. Business and administrative operations fall under a Chief Operating Officer, while academic departments report to a Provost. In many ways, this makes sense. For an institution of higher learning, the academic mission is fundamental, and it seems only natural to dedicate a specialized set of organizational functions to ensure its success. And when it comes to business and administrative operations, those are typically considered generic and therefore naturally fulfilled by a separate group of individuals. Plus, so many different parts of the university rely on computing and information systems, so it seems logical to separate administrative functions from academic, in order to achieve efficiencies of scale.
Historically, there has also been a cultural divide between academic and administrative communities on campuses. Those working in the administrative functions of a university may not always feel valued by their academic counterparts, as highlighted by Shattock who called out administrators to "have the self-confidence to work with the academic community as equal partners".[1]
Let's take a look at how the systems that support an institution's administrative and academic functions have evolved in different ways.
Administrative Systems ("Back of House")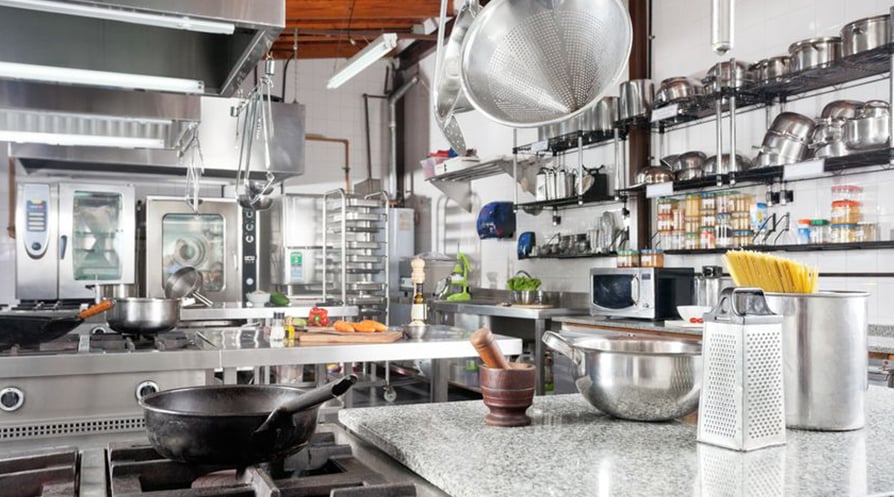 Despite increasing expectations to have modern, media-rich, cloud-based apps working seamlessly across mobile and web-based interfaces, student information systems (SISs) have not moved very far beyond client-server applications maintained in the back office by university IT departments. The main reason is that many SISs were chosen and implemented decades prior and are highly customized, making the cost of switching to a newer system very high[2]. Due to the expansive scope of student information needs across a university campus, SISs have typically been monolithic in nature, with few open interfaces to read and write data.
Audience: Small group of administrative users

SISs traditionally were built to service a small number of privileged administrative users
Even though students are the ultimate customer, the notion of "self-service" for students was more of an afterthought

Focus: Program or Institution centric; focus is on the overall progression of the student through their time at the institution
Reporting Needs: Tended to focus on high level enrollment statistics (graduation rates, retention, etc.)
Academic Systems ("Front of House")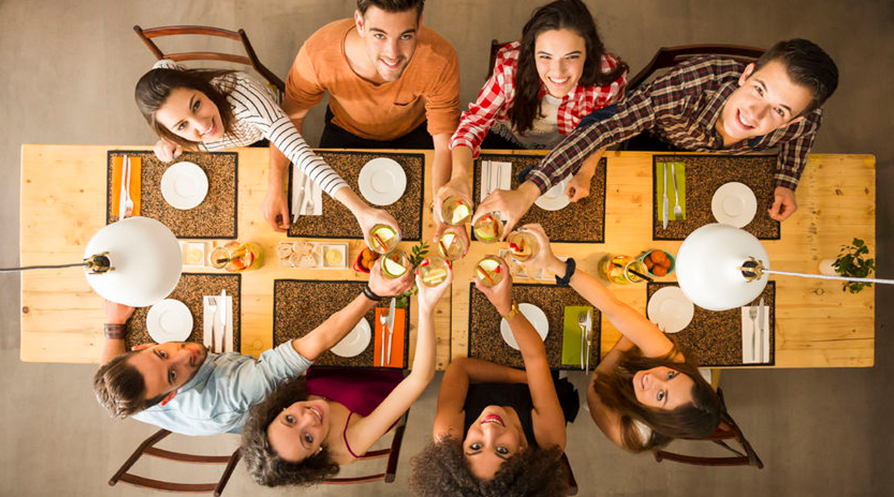 The learning management system (LMS) has evolved into "a primary access point for students' course material and interactions." [3] Instructors and students rely on their LMSs being up almost 24/7, and when systems are down, they have been known to cause widespread disruption on campus.[4]
Audience: Designed to support large numbers of faculty and students
Focus: Course centric; focus is on the delivery of course material, in-course interactions, and grouping students by course
Reporting Needs: Narrow focus based on in-course milestones (average grade on last quiz, assignments with late submissions, etc.)
Vendor Specialization - Cause or Effect?
The vendors themselves who offer administrative systems typically are not the same as those who develop academic systems:
Administrative
Academic

Oracle

Ellucian (Banner, Colleague)

SAP

Salesforce

Workday

Blackboard

D2L

Canvas

Moodle

Sakai
It's not clear whether the specialization is a cause or effect of the inherent separation between academic and administrative computing groups on campuses. Certainly, the separation means distinct conversations are likely held with different points of contact within a given institution, and almost always the conversations will emphasize different functional areas.
What Problems Arise from the Separate Evolution Academic and Administrative Systems?
With separate groups on campus having their own conversations with different groups of vendors - who provide different systems for contrasting audiences, each with their own focus and reporting needs, it's not hard to see how quickly problems can arise. At the same time, students now have greater access to their records and learning resources via technology. This shift has led to increased expectations[5] about both the type of access as well as the manner in which they should be able to direct their learning through access to their own data.
Poor Data Sharing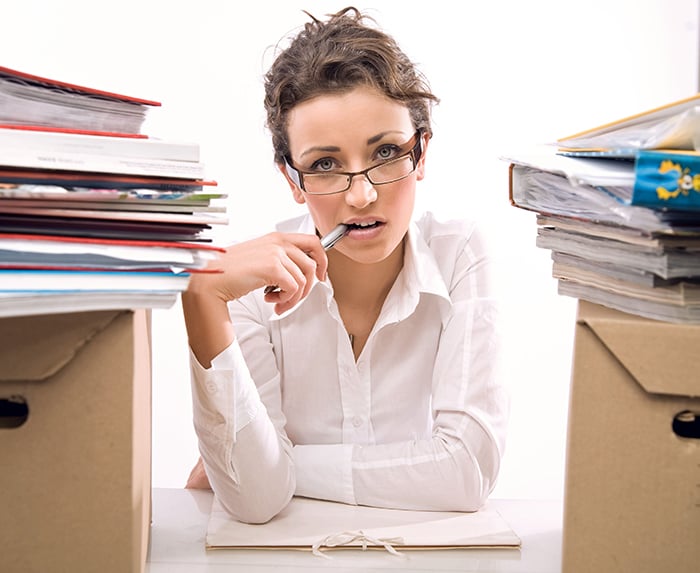 Basic synchronization needs arise out of this separation; for example, students who enroll in a course need to have accounts and access propagated from the official student registration system to the LMS.
As learning applications proliferated, in part due to the widespread success of the IMS Learning Tools Interoperability (LTI) standard, the need for a reliable student roster data source has become even more important. This is compounded by a recent trend to provide tuition-inclusive student access to digital course materials, which makes keeping accurate enrollment counts even more important.
Poor data sharing is just one example of the many problems that arise from the separate evolution of academic and administrative system. The next article in this series will take a closer look at other problems caused by the disconnect of these systems, including the impact on accurately determining student success and engagement.
Useful Reading:
References:
[1] Managing Successful Universities, Shattock, 2003
"Institutions need close working relationships and trust between the academic and administrative communities so that administrators "have the self-confidence to work with the academic community as equal partners"".
[2] ECAR Research Bulletin: Adapting the Established SIS to Meet Higher Education's Increasingly Dynamic Needs, ECAR Research Bulletin, Lang & Pirani, 2014 https://library.educause.edu/~/media/files/library/2014/9/erb1411-pdf.pdf
[3] ECAR Research Bulletin: Learning Management System Evolution, Lang & Pirani, 2014 https://library.educause.edu/~/media/files/library/2014/5/erb1405-pdf.pdf
The LMS has evolved into "a primary access point for students' course material and interactions. The LMS is poised to play a more visible role in institutional affairs as administrative and academic leaders increasingly factor its integral educational role and real-time student data into emerging educational models, student success initiatives and institutional objectives."
[4] http://mfeldstein.com/uc-davis-may-lms-fix-update-know-scriba-sakai-outage/
[5] A Practical Guide to University and College Management: Beyond Bureaucracy, Denton & Brown, 2009
"Students now have greater access to their records and learning resources via technology and therefore have greater responsibility for their own learning and management of their studies. They may also have higher expectations than previously about the amount and speed of access to information to which they are entitled. In this context, there must be effective management of workloads to maximize the advantages of technology."

Linda Feng
Software Architect
Linda Feng is a Principal Software Architect at Unicon, Inc., a leading provider of education technology consulting and digital services. Linda has deep experience in student information systems (SIS) integration, open standards, and big data/ learning analytics, most recently as Senior Product Manager for Canvas SIS Integrations and Canvas Data at Instructure. Prior to Instructure, Linda held the position of software architect for Oracle's Student Products Division. In the last several years, she served as co-chair of the IMS Global Learning Initiative Learning Information Services & Privacy Working Groups, helping to bring a new Enterprise interoperability standard to market.