Dr. Linda Crismon Joins Unicon as Senior Director, Learning Experience Design
Learning and Development leader to guide Unicon's expanded focus as a strategic partner to K-12, Higher Education, and workforce readiness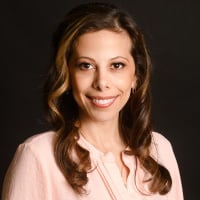 Gilbert, AZ - August 11, 2021—Unicon, Inc., a leading technology consulting firm, today announced that Dr. Linda Crismon has joined Unicon as its Senior Director of Learning Experience Design. Crismon has over 15 years of experience in higher education learning development, and is also an active academic researcher.
"In addition to being a senior leader in the corporate Learning & Development space, Linda is a faculty member and intimately understands the challenges of teaching and learning in a digital environment," said Unicon CEO, John Blakley. "Further, Linda is teaching the next generation of educators how to teach online at a time when there are few topics of greater importance."
Dr. Crismon has worked to develop a wide range of innovative courses for undergraduate and graduate students across many different learning modalities. With a background in building learning and development departments from the ground up across multiple industries, Linda will be a valuable asset for providing institutions with a superior experience for students on their learner journey.
"Linda fills a critical gap for our organization in the leadership and growth of how we serve clients in the practice of learning experience design. We are thrilled to have Linda on the team and look forward to her contributions." said Unicon COO, Kate Valenti.
About Linda Crismon
As Senior Director of Learning Experience Design, Crismon will join the Executive Leadership Team and further Unicon's presence in the education technology market. Crismon will have valuable guidance that will champion Unicon's role as a trusted advisor to senior K-12, Higher Education, and Industry leaders challenged with supporting an optimized infrastructure for teaching and learning.

Throughout her career, Crismon has developed next-gen course content to move organizations towards more impactful learning. Crismon has been focused on developing, delivering, and evaluating innovative, customized, learner-focused and interactive programs that drive performance and achieve goals.
Dr. Crismon earned her Doctorate degree in Education from the University of Leicester in the United Kingdom. She has two specializations, one in Educational Leadership and Management and the other in Learning and Teaching.