EDUCAUSE Webinar | Continuing the Conversation - Unearthing Challenges to Inform Development of the SSA Rubric
When: Thursday, May 18, 2023 | 1:00p.m. - 2:00p.m. CT
Where: Online

REGISTER NOW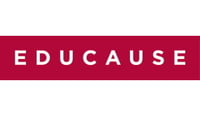 The SSA Framework was introduced to provide practitioners with the central components of a student success analytics initiative. In its infancy, this document has provided practitioners with a tool to use in guiding conversations around preparedness, outcomes, analysis, and decisions in a student success initiative. Drawing on the expertise of the co-authors of the framework, Dr. Shannon Mooney and Dr. Tasha Dannenbring are in the process of developing a tactical rubric based on this framework. This interactive session will serve as a way to gather input on challenges and success around areas within the framework to inform rubric development.
Outcomes

Attendees will preview some of the SSA Framework Rubric. They will have the opportunity to share challenges and successes they have experienced in each of the areas of the framework with respect to an initiative they have completed or are in the process of completing.
Panelists

Dr. Shannon Mooney, PhD - Senior Data Scientist, Coursera
Dr. Tasha Dannenbring, PhD - Strategic Project Manager, Unicon, Inc.