When: November 15-18, 2021
Where: Austin, TX

Register for Ed-Fi Summit 2021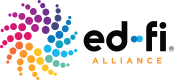 The Ed-Fi Summit is an annual conference that connects state and local education agency leaders, ed-tech providers, educators, and technical experts that are using data to solve education's most entrenched problems.

In this three-day conference, attendees will enjoy inspirational keynotes, informative breakout sessions, hands-on labs, and opportunities to foster and strengthen the growth of the Ed-Fi Technology Suite.
Join us for the following session:
When: TBA
Session Type: In-person and Virtual

In this session, Unicon's Nichole Cota and Linda Feng will be sharing what it's like to adopt the TPDM Starter Kit with EPP's. They will be laying out the easy process of getting started, along with things to consider before adopting, and lessons they have learned along the way. This will be followed by testimonials from EPP's sharing their experience working with Unicon to implement the starter kit, and how they are applying the data and lessons learned within their organizations.
Presenters:
Linda Feng - Principal Software Architect, Unicon, Inc. - Linda Feng is a certified Associate AWS Solutions Architect and Google Cloud Data Engineer serving as a principal software architect with Unicon, a technology consulting firm focused solely on the education ecosystem. She also serves as the Chief Privacy Officer for Unicon.

Nichole Cota - Project Manager, Unicon, Inc. - Nichole Cota has 10 years of EdTech consulting experience. She currently works with Unicon clients to design and deliver educational content to learners, custom software development, and project management services.
---