When: June 8-10, 2022
Where: San Diego, CA
Register for the ELI Conference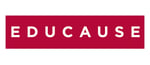 The ELI Annual Meeting is the premier gathering of higher education teaching and learning professionals. Come explore solutions to key issues in the learning community, technological innovations, student support, and more.
ELI 2022 invites the community to take a collective pause to reflect, refuel, and recharge. The landscape of higher education has shifted over the past two years. Navigating these ever-evolving times requires intentional reflective practice: setting aside time to assess past challenges, celebrate recent victories, and equip ourselves for a future that maximizes student success and supports institutional sustainability.
Join us for these sessions
When: Wednesday, June 8 | 12:30p.m.-4:00p.m. PT
Session Type: Live Presentation (Additional Fee Program)
Delivery Format: Discussion Circle
The EDUCAUSE Analytics Institutional Self Assessment sheds light on analytics strengths and weaknesses in providing specific, actionable strategies in response to individual institutions' analytics maturity. This pre-conference session provides a space for stakeholders to learn about the Assessment, review their outcomes, and consider strategies to promote the use of analytics and data-informed action on campus while exercising preferred data governance, privacy, and data literacy practice.
Separate registration is required for this event.
Developing a Student Success Analytics Framework: Establishing Common Ground across Institutions
When: Thursday, June 9 | 3:30p.m.-4:15p.m. PT
Session Type: Live Presentation
The area of student success analytics (SSA) is expanding, with different innovative approaches to SSA being employed across institutions. A gap in this work is the absence of a common resource to assist with definitions and communication around SSA efforts. To address this need, the EDUCAUSE SSA Community Group initiated a subgroup to develop a common SSA framework. This session discusses the development of the framework and how it can provide a common language and reference point for all stakeholders.
Presenters
Maureen Guarcello, Research, Analytics, and Strategic Communications Specialist, San Diego State University
Marcia Ham, Learning Analytics Consultant, The Ohio State University
Linda Feng, Principal Software Architect, Unicon, Inc.
---