When: Tuesday, May 18 - Thursday, May 20, 2021
Where: Virtual
Register for the ELI Conference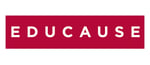 The ELI Annual Meeting is the premier gathering of higher education teaching and learning professionals.
Unicon is excited to announce our involvement in Educause ELI 2021. Come explore solutions to key issues in the learning community, technological innovations, student support, and more.
Join us for this session
Data Discrimination in a Sea of Diversity: Exploring the Ethical Implications of Student Success Analytics
When: Tuesday, May 18 | 3:30p.m. - 4:15p.m. ET
Session Type: Virtual - Live Presentation
Delivery Format: Discussion Circle
The focus of this session is to create a forum for institutions to discuss their needs around analytics. In the context of the move to remote learning, we'll discuss what has worked for your campus, what data or analytics you wish you had in place, and what you consider absolutely critical for your classes to start in the fall. Learn more.
Presenters
Maureen Guarcello, Research, Analytics, and Strategic Communications Specialist, San Diego State University
Marcia Ham, Learning Analytics Consultant, The Ohio State University
Szymon Machajewski, Assistant Director Learning Technologies & Instructional Innovation, University of Illinois at Chicago
Linda Feng, Software Architect, Unicon, Inc.